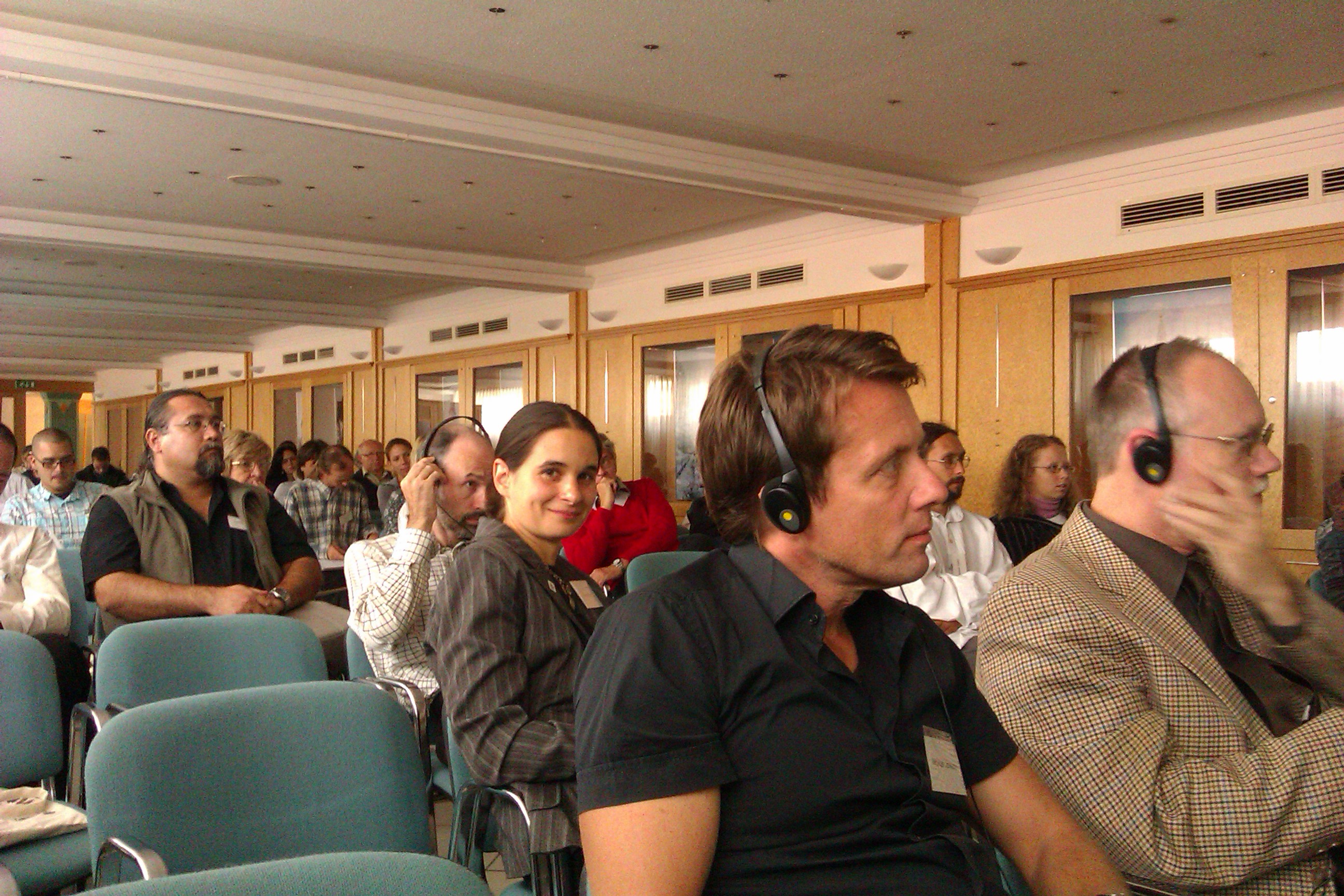 We organised an international conference on the Nagykőrös LIFE project and the long lasting pink (Dianthus diutinus) endemic to the Danube-Tisza interfluve. The researchers, experts and foresters of habitats similar to the steppe oak woods shared their knowledge and experience with the participants. Besides the results of the habitat restoration work in Nagykőrös, we were given insight into other areas, such as the dry oak woods of Turkey, or the Ukrainian steppes.
The opening speech of Professor Zoltán Varga gave an overview about the whole Eurasian forest steppe belt. Afterwards the forest steppes – especially the sand steppe oak woods – from within and outside the Carpathian basin were presented by well-known Hungarian and international speakers. We learnt that the protection of ancient steppe oaks is of great importance, because their regeneration capacity is very low. Wherever their stands were destroyed, there is hardly any hope of restoration. We also heard an interesting presentation about the chances of sustaining a sand steppe oak woodland in the middle of a city – Nyíregyháza was the example. A German researcher talked about the role of old oak trees in forest ecosystems, highlighting the engineering work of the larvae of the great capricorn beetle (Cerambyx cerdo) in the rotting wood, which creates a habitat for other species. In the further scientific programme we could look into the difficulties of replanting the rare Hungarian long lasting pink, as well as into the role of verges in nature conservation. The importance of the problems threatening this habitat was also emphasised, such as the possibilities of stopping the expansion of the so-called invasive species, the analysis of groundwater levels based on up-to-date field data, or the effects of growing big game population on the vegetation. Naturally, the old and new methods of forestry were also in the focus of the scientific programme. There was enough time to discuss controversial issues after each section.
On the last day of the conference we organised a field visit to the LIFE project area. The aim of the visit was to show a Hungarian sand steppe oak forest in real life, and thus make the participants experience what the previous two days were really about. In the first part of the excursion we walked through the oak woods near Nagykőrös, and then we visited the Pálfája Education Centre, and also the famous Pálfája, an ancient oak tree.
The given presentations, the abstract book and the posters can be downloaded from here.