The LIFE program of Nagykőrös has come to the mid-term, so with the first arrivals of spring, the monitoring committee of the EU LIFE program has also come to pay us a visit.
The European Committee has supervised the process of the program on 10-11 March. After the paperwork at the directorate of DINPI in Budapest on Wednesday morning they arrived to the local project office. The introduction was followed directly by the field visit.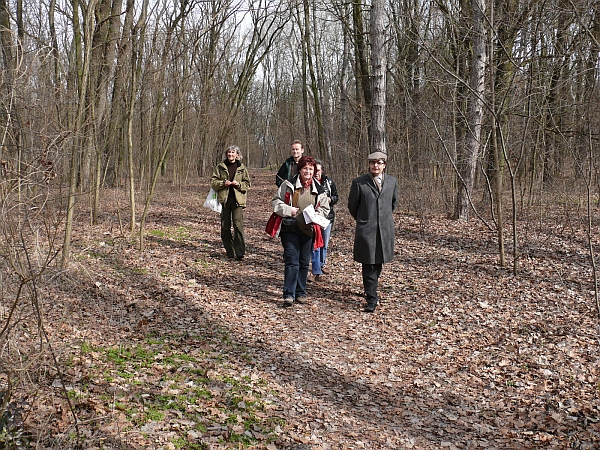 We enjoyed a sunny walk on the nature trail and discussed the most important elements of the educational policy. We also had a look at the newly rebuilt Pálfája Education Centre where we met our partners. The lunch was followed by the monitoring of the works in the particular oak areas and the game-exclusion fences, still under construction.
It was delightful to return to the office after the afternoon walk under the grayish sky. We were sipping hot coffee while listening to the mind and soul-filling evaluation: our work in the woods were mostly appreciated and acknowledged concerning not only the quantity but the quality, with also mentioning the eye-appealing and well-equipped Education Centre.
It is relevant to mention the helpfulness and informality of the visit, which gave a positive assistance, in answering the daily up-coming questions, not only to the visitors but to us as well. At the end, they wished us energy and stamina to end the process of the project and expressed their hope for future cooperation.
We would like to thank all our partners contributing to the smooth organisation of these 2 days.