On the 5th of June, the Day of the Environment, was celebrated the opening of the Pálfája Educational Centre and Nature Trail. Imre Szabó, the Minister of Environment and Water also participated on the ceremony.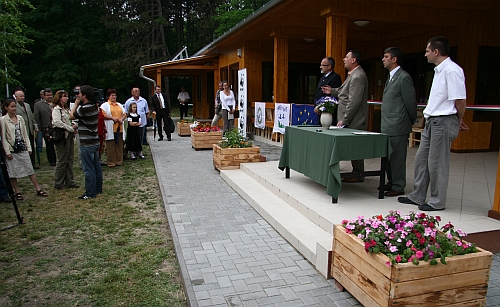 Thanks to the cooperation of three organisations and the financial support from the EU, the old, out-of-use boarding camp of Nagykőrös has been converted into a state-of-the-art outdoor educational centre, where children get acquainted with the typical sand oak woods of the Great Hungarian Plain. As the Minister said, the oak woods and all the other natural values of this land – the stag beetle, the great capricorn beetle, the long-lasting pink, the sand iris – are miracles that must be preserved.
The 10-stop, 1800-metre-long nature trail introduces you to our nature conservation work, presents the wildlife of the sand oak woods, the threatening factors, the possibilities of conservation and it shows you to a real giant among the oak trees. Today there are seven left of the 25 several-hundred-year-old methuselahs, that once served as signposts in the woods. The legends of these trees were presented on the opening ceremony by a traditional bard, László Csergő-Herczeg.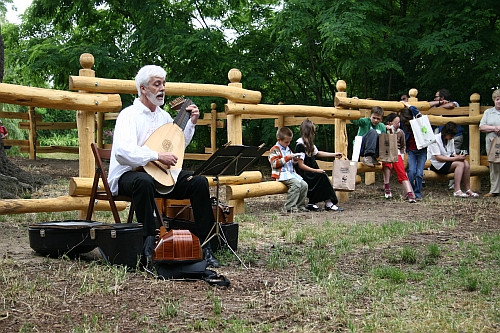 We offer guided tours on the nature trail, and it can also be visited independently, with the help of the guide booklet, downloadable from our website.
Up-to-date information on the programmes of the Educational Centre are available at these pages.