At the end of 2007 the National Park Directorate established a right of use on 175 hectares of steppe oak woods in good conservational status. With this action one of the most important objectives of our project has been fulfilled.
On 17th December the heads of DINPD and the owners of the affected territories signed the 90-year-term contract that ensures the long term conservation of the valuable and endangered habitat. According to the content of the contract only those treatments can be implemented on the leased territories that are in line with the conservation goals: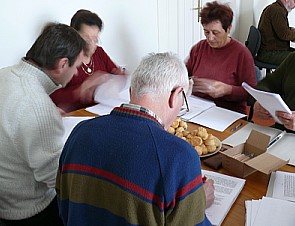 the explitation of oaks is ceased, game exclusion fences will be built to support the natural regeneration of forests, the non-native trees will be replaced by native tree species, invasive plants will be removed and research will be carried out to monitor the impacts of the conservation management actions. Private forest owners in return for the reimbursement of their missing profit during the 90 years renounce the exploitation and support the conservation work of the National Park Directorate until 2097.