We have collected the opinion of 67 children, 57 young people and 57 adults, who filled our questionnaire, in which we asked for suggestions for the programme offer of Pálfája Educational Center, opening next summer.
In the autumn of 2007 we approached the people living in Nagykőrös and nearby in several different ways, and asked them what they consider in their environment such a value that is worth to include into our environmental education programme. We also inquired what kind of programmes they expect from the Pálfája Educational Center and which generations the programmes should target.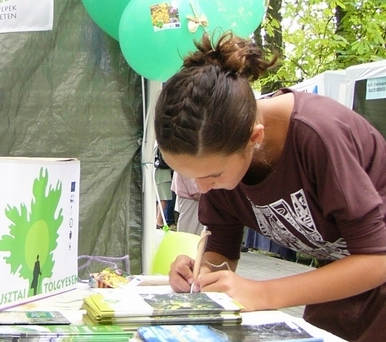 More than half of the responders had already participated in some kind of environmental education programmes, so based on their previous experiences many of them gave us really good ideas for the organisation of summer camps, for example.

Thanks to all! The detailed evaluation of the questionnaires can be downloaded from here>>